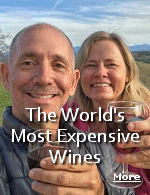 .

I had a great time during my month in Morro Bay, a chance to meet up again with my friend Steve Weaver, who spends the entire winter here in his 5th wheeler.

.

After leaving winter behind in Utah, I headed southwest, staying along the way in Walmart and Flying J parking lots, making the last stretch through Paso Robles on Highway 41 to Morro Bay, and that was a mistake. The road was up, down and around, winding for 30 miles, and it was all I could do to get up to 45 miles per hour on the straightway. A two-lane highway, the traffic was building up behind me, with no place to pull over, no place for anyone behind me to pass. Finally, a few miles from Morro Bay, the road straightened out, the double yellow line disappeared, and a sports car roared past me, with the driver giving me a one finger salute through his sunroof.

I was headed for Bay Pines Travel Trailer Park, just a couple of miles east of Morro Bay, I'd stayed there before back in 2018. But, I ran into some trouble at check-in, seems they no longer allow RV's older than 20 years old, mine is a 1992 Fleetwood Southwind in really nice shape, but I had a heck of a time convincing the lady to let me in. Finally, begging did the trick, and I checked in, $615 for the month, including all taxes and utilities, including electricity. I think offering to pay in cash might have helped.

My friend Steve was already at Cypress RV Park, just a few blocks up the hill from downtown, and the famous Morro Bay Rock. I'd tried to get in there, but they were booked up. I actually saved a hundred or two by staying at Bay Pines.

I'd arrived on a Friday afternoon, just in time to meet Steve at the Morro Bay Yacht Club, where he is a member. Late Friday afternoon is the weekly assembly of members and guests for hors d'oeuvres, with the bar open. Nice to see the place again, right on the ocean, and many or most of the members have sailboats anchored there. Steve doesn't own a boat, but he's had the opportunity to crew a time or two on some owned by other members.

Steve's friend Silvia was there as well, a dentist from Brazil, she was up here on vacation, a delightful woman, perhaps in her 50's, and we hit it right off.

My month there went by quickly, trips to San Luis Obispo, 20 miles away, became a weekly ritual, with lunch at Costco with the $1.50 one-foot long hot dog with drink and amazing ice cream deserts was always entertaining, giving me a chance to stock up on food items in containers larger than you see in regular grocery stores. That one red plastic "can" of Folgers coffee I bought will last me until Christmas.

By now, we were hearing rumors, and seeing reports on the news, of this virus coming out of China.

On my last day, I said goodbye to everyone, and headed East to Laughlin, Nevada to spend a week, checking the weather at the Minnesota lake cabin, where winter was still in full bloom.


Advertisement