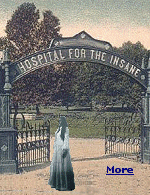 .

Cranking down the antenna and disconnecting the power cord in my son Glenn's driveway in Nashua, New Hampshire, Hazel and I set off for Buckhannon, West Virginia to spend a few days visiting our friend Steve Weaver. A 550 mile trip, I found the well-rated Bodnarosa Motel and RV Park near Berwick, Pennsylvania, about half way, $25 bucks for the night, and in the morning, Hazel caught up on our laundry with the nice facilities there.

.

RV park laundry rooms are a great place to find a good home for things you're carrying around the country but no longer have a need for. I left a shoe-box full of cassette tapes, surely some of those campers still had that kind of radio, including some "Prairie Home Companion" shows, and a variety of music, including several sets of polka tapes. The previous owner of our motorhome liked polka music. Someone before me left a very nice travel directory of the United States, a couple inches thick, showing all the sights to see, and places to eat and stay. I grabbed it, and it will probably wind-up in another laundry room someday, miles away.

Pennsylvania is a mountainous state, and our route was up and down most of the trip, from valleys 500 feet above sea level, to 2500 foot passes with 7% grades, requiring me to drop down into 3rd gear to haul our 15,000 pound (probably more than that) load, and on some of the long steep hauls, in the far-right lane with flashers on as our speed dropped below 45 mph. Our new transmission, installed a year ago, performed very well, making me realize that the old one was really in bad shape, and I began thinking that the $6,500 replacement cost, with a 3-year 100,000 mile warranty was an investment, not an expense.

By mid-afternoon, we crossed over into West Virginia, and the up and down mountain road remained the same, pulling into Buckhannon just as dark was setting in. Our friend Steve was there in the driveway with his flashlight to show us where to park. Then, it was off to a downtown restaurant for calzone and beer.

The next morning, Hazel passed on the opportunity to have breakfast at "Biscuit World" with Steve and me, something I'd been looking forward to, having eaten there before. Blueberry pancakes with bacon, and at this place, they throw in a lot of bacon.

Steve purchased an old house, and has spent a year or so remodeling it. I saw it before he started work on it a few years ago, and my initial thought that it should be bulldozed. Steve said it was going to cost $15,000 to tear it down, but a carpenter friend of his said that the same $15,000 would go a long way to make it habitable. So, the work was started, with a lot more than 15 grand going into the project. It turned out wonderfully, and now with all new appliances, windows, floors, you name it, you think you're in a New York penthouse.

Steve suggested a trip to see a popular tourist stop a few miles away in the town of Weston, the old state insane asylum named "Trans-Allegheny Lunatic Asylum". Using the word "lunatic" would be considered pretty inappropriate or politically incorrect today, and as we approached the property, I was hoping Steve wasn't planning on just dropping me off.

Opened in 1864, this 242,000 square feet facility, with 2,400 patients before closing in 1994, is the second largest hand-cut sandstone building in the world, with the only bigger one being the Kremlin in Moscow. Tours are daily from March to November, and with 50,000 to 100,000 (they lost track) patients buried out back, you can imagine how haunted this place is. They even offer a "sleep over tour" for ghost hunters. Not this kid. Steve and I took the one hour daytime tour, more than enough for me.

Another blogger put together an excellent article about the hospital, complete with photos, and you can click it open here.

We've had a lot of rain this week, with some overcast skies and cool weather, and I was able to get in a couple of senior naps, nothing like the sound of rain on that 2" motorhome roof.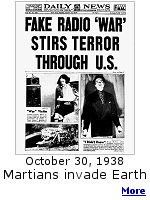 .

The local community playhouse was putting on a recreation of the original 1938 Orson Welles radio production "War of the Worlds", so on Friday night we all headed downtown. Thinking I was making a humorous remark, I said to Steve that this was probably a pretty fancy event, and maybe he'd better wear his tuxedo. Steve disappeared into his bedroom for a few minutes and then came out, saying "Ok, let's go ... " I had no idea that Steve actually owned a tuxedo, he had it on, and the joke was on me.

After the three of us revisit "Biscuit World" for breakfast this morning, and after a good "Minnesota Goodbye" with Steve, Hazel and I are heading 275 miles east for a week at an RV park not far from our son Tom's apartment.

The trip continues.


Advertisement